Welcome to African Digital Portal! Interested in ADL-INNET Membership? Join Us JOIN INDUSTRY 4.0 EVENT EVENT REGISTRATION
[<div style="color:red; width: 400px; height: text-align:left; background: #FFFFFF; padding: 0px;">
<span style="color:darkblue; font-size:20pt" >DIGITAL INNOVATION NEWS</span>
<marquee onmouseover='this.stop();' onmouseout='this.start();' direction="up" height="200″ scrollamount="4″>
<div id="picture scroll"><span style="color:darkblue; font-size:15pt" >The African Courier<br/></span><h4>Cologne's film festival focuses on digitalisation in African cinema.</h4><a href="https://www.theafricancourier.de/culture/colognes-film-festival-focuses-on-digitalisation-in-african-cinema/" rel="nofollow" target="_blank"> <img src="https://www.theafricancourier.de/wp-content/uploads/2021/07/mandabi-slide-3-decolonizing-cinema-660×330.jpg" width="400″ height="125″ alt="" /> </a></div>
<div id="picture scroll"><br/><br/><span style="color:darkblue; font-size:15pt" >Quartz Africa<br/></span><h4>covid 19 is changing the way africa thinks of digital innovation.</h4><a href="https://qz.com/africa/2036396/covid-19-is-changing-the-way-africa-thinks-of-digital-innovation/" rel="nofollow" target="_blank"><img src="https://cms.qz.com/wp-content/uploads/2021/07/2020-07-07T000000Z_1931719407_RC2BOH9OE22T_RTRMADP_3_HEALTH-CORONAVIRUS-KENYA-AMBULANCES-e1626865739914.jpeg?quality=75&strip=all&w=1600&h=900″ width="400″ height="" alt="" /></a></div>
<div id="picture scroll"><br/><br/><span style="color:darkblue; font-size:15pt" >The Agility Effect<br/></span><h4>five urban hubs at the heart of africas digital transformation.</h4><a href="https://www.theagilityeffect.com/en/case/five-urban-hubs-at-the-heart-of-africas-digital-transformation/" rel="nofollow" target="_blank"><img src="https://www.theagilityeffect.com/app/uploads/2020/02/00_VINCI-ICONOGRAPHIE_1280x680-GettyImages-965462186-512×272.jpg" width="400″ height="125″ alt="" /></a></div>
<div id="picture scroll"><br/><br/><span style="color:darkblue; font-size:15pt" >Portulans Institute<br/></span><h4>africas digital economy opportunities and obstacles during covid 19.</h4><a href="https://portulansinstitute.org/africas-digital-economy-opportunities-and-obstacles-during-covid-19/" rel="nofollow" target="_blank"><img src="https://portulansinstitute.org/wp-content/uploads/Screen-Shot-2020-05-20-at-9.13.35-PM.png" width="400″ height="125″ alt="" /></a></div>
<div id="picture scroll"><br/><br/><span style="color:darkblue; font-size:15pt" >International Telecommunication Union<br/></span><h4>Digital trends in Africa 2021.</h4><a href="https://www.itu.int/dms_pub/itu-d/opb/ind/D-IND-DIG_TRENDS_AFR.01-2021-PDF-E.pdf" rel="nofollow" target="_blank"><img src="https://www.itu.int/en/PublishingImages/slider/digital-finance-Chaesub-Lee-itunews-slider.jpg" width="400″ height="" alt="" /></a></div>
<div id="picture scroll"><br/><br/><span style="color:darkblue; font-size:15pt" >OECD iLibrary<br/></span><h4>Africa's Development Dynamics 2021 : Digital Transformation for Quality Jobs.</h4><a href="https://www.oecd-ilibrary.org/sites/7b66a37e-en/index.html?itemId=/content/component/7b66a37e-en" rel="nofollow" target="_blank"><img src="https://assets.oecdcode.org/ilibraryres/img/coronavirus_landscape_600.png" width="400″ height="125″ alt="f" /></a></div>
<div id="picture scroll"><br/><br/><span style="color:darkblue; font-size:15pt" >The International Food Policy Research Institute<br/></span><h4>byte-byte policy innovation transforming africas food system digital technologies.</h4><a href="https://www.ifpri.org/publication/byte-byte-policy-innovation-transforming-africas-food-system-digital-technologies" rel="nofollow" target="_blank"><img src="https://www.ifpri.org/sites/default/files/career-landing-bg-5-1200×400.jpg" width="400″ height="125″ alt="Image Scrolling" /></a></div>
<div id="picture scroll"><br/><br/><span style="color:darkblue; font-size:15pt" >Digital Government Transformation<br/></span><h4>Explore the latest digital government transformation trends, tips, and best practices.</h4><a href="https://granicus.com/dictionary/digital-government-transformation/" rel="nofollow" target="_blank"><img src="https://granicus.com/wp-content/uploads/image/jpeg/govMeetings_03_convenient.jpg" width="400″ height="" alt="" /></a></div>
<div id="picture scroll"><br/><br/><span style="color:darkblue; font-size:15pt" >The Observatory for Public Sector Innovation<br/></span><h4>Towards a future-fit public sector.</h4><a href="https://oecd-opsi.org/guide/digital-transformation/" rel="nofollow" target="_blank"><img src="https://oecd-opsi.org/wp-content/uploads/2020/12/www.servicesandbox.net-2021.01.07-10_54_11-300×165.png" width="400″ height="125″ alt="" /></a></div>
<div id="picture scroll"><br/><br/><span style="color:darkblue; font-size:15pt" >The how channel- Publicis Sapient<br/></span><h4>The pace of digital business transformation is increasing rapidly. How will industries respond in the coming year?</h4><a href="https://thehowchannel.publicissapient.com" rel="nofollow" target="_blank"><img src="https://cf-images.us-east-1.prod.boltdns.net/v1/static/2165782485001/3f3b2883-3375-4bb8-acdc-a4ba77ee663d/02f9c2ce-1e22-412c-8a17-c52db6dbc642/320×180/match/image.jpg" width="400″ height="" alt="" /></a></div>
<div id="picture scroll"><br/><br/><span style="color:darkblue; font-size:15pt" >Design Indaba<br/></span><h4>Creativity and ingenuity in technology is driving a new generation of African innovators.</h4><a href="https://www.designindaba.com/news-features/showcases/10-tech-innovations-tackle-social-concerns-african-countries" rel="nofollow" target="_blank"><img src="https://www.designindaba.com/sites/default/files/styles/medium/public/node/news/20570/fundibots-uganda-design-indaba-3.jpg?itok=DByF2cAU" width="400″ height="" alt="" /></a></div>
</marquee>
</div>]
An exciting Pan-African "One-Stop-Digital-ARENA" and non-profit organization fostering digital Leadership, Open Innovation, Circular economy, Exponential organization, and real-world thematic sectoral-based communities' experiences to inspire sustainability of key economic sectors and effective policies towards the African exponential digital landscape transformation.
[/vc_column_text]
What we do and how
We facilitate trustful B2B2G instant interactive cluster-centred ecosystem, through a virtual & live connect via a Pan African Hi-Tech cluster-collaboration platform, fostering knowledge exchange, products/services promotions, mapping innovation competence demand & supply.
We setup digital directories of members' in our cluster-centred marketplace, Pan African Innovation labs & hubs, Out-sourcing software developers', freelancers' community, start-ups, industry, NGOs, and pan-African digital events & their associated organizers'.
We enable networking, and organize events, weekly & monthly webinars, annual conferences, summits and workshops. We reduce members' travels via our virtual conferencing/exhibition media to enable low carbon travel in support of global climate change initiative. …..LEARN MORE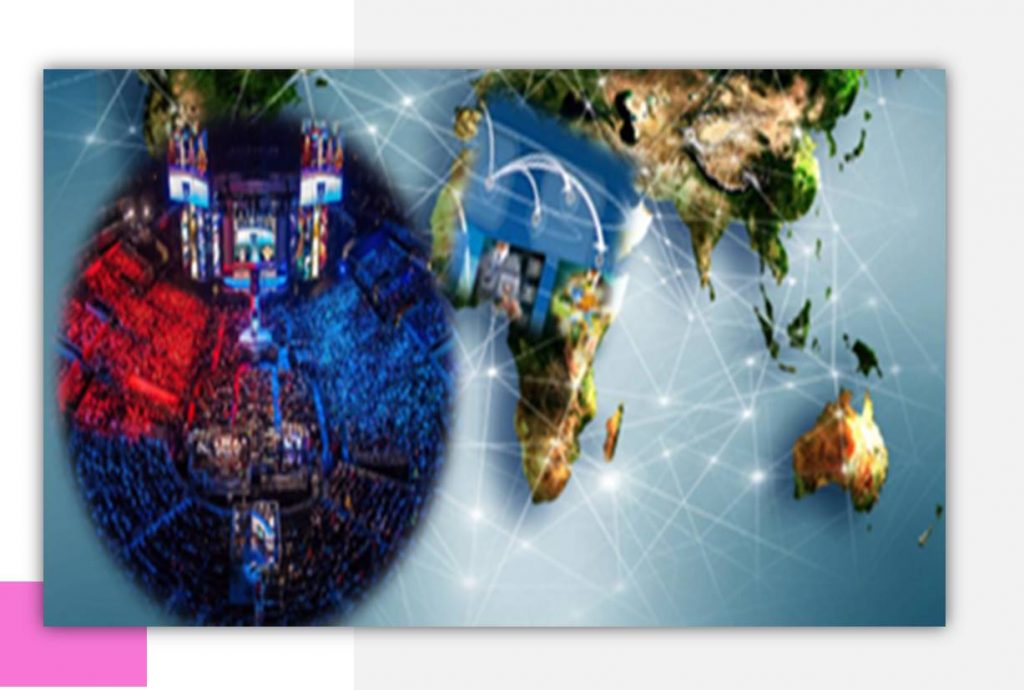 Our Business Digital Geo-Directories
Discover our Networks, Services and Testimonials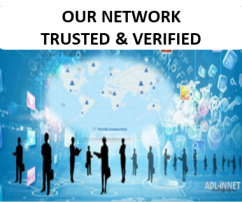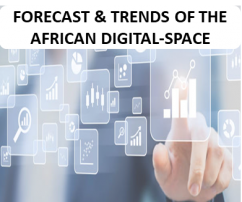 We create access to equipoised forecast statistics on African digital space,  impact index and economy. Fostering evidence based guidance for innovators, start-ups, industry, researchers, investors, sponsors  and policymakers to boost sound policies, best practices and development.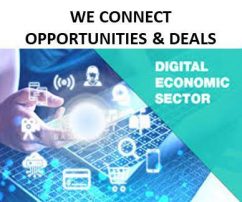 Our mission is a frontier for deal-initiation, co-investments, and new funding models. Inspire digital mind-set empowering African digital economy, creating opportunities to scale and leverage tech-transfer across-borders, grow local entrepreneurs' and creating link with global businesses & investments.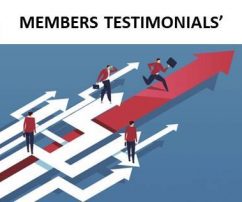 Our mission valued benefits and guided digital roadmap fosters evidenced based testimonials from our members, and re-positioning Africa for digitally-driven industrial evolution and investments.